1.
YOUTUBE.COM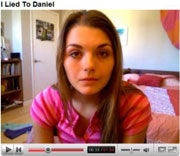 YouTube
is a video-sharing website on which users can upload, share, and view videos, created by three former PayPal employees in February 2005. The company is based in San Bruno, California, and uses Adobe Flash Video technology to display a wide variety of user-generated video content, including movie clips, TV clips, and music videos, as well as amateur content such as video blogging and short original videos. Most of the content on YouTube has been uploaded by individuals, although media corporations including CBS, BBC, Vevo, Hulu and other organizations offer some of their material via the site, as part of the YouTube partnership program.Unregistered users may watch videos, and registered users may upload an unlimited number of videos. Videos that are considered to contain potentially offensive content are available only to registered users 18 and older. In November 2006, YouTube, LLC was bought by Google Inc. for $1.65 billion, and now operates as a subsidiary of Google.
2. Craigslist.org

Is there another place where you can get a job, find an apartment, meet your future spouse, and sell your old dinette set, all on one URL? Despite expanding across the globe (there's even a Craigslist Panama), the venerable Craigslist still maintains its all-text design, which can actually work to the advantage of surfing-from-work scofflaws.
Craigslist is at its hysterical best when it's completely frivolous: The missed connections, where posters anonymously yearn for the cute girl they couldn't get up the nerve to talk to, and Best of Craigslist sections are hypnotically awesome. For more Craiglist fun, check out this custom search engine and photo viewer.
3. Fark.com

As the site says, it's not news, it's Fark.com. For the absolute best online oddities, strange news reports, and random links to the Internet's most absurd sites, Fark has you covered, to the tune of some 100 links a day, each with its own snarky discussion board. All links are user submitted, and moderators filter through the chaff, posting only the best on the front page. If that's not enough for you, spend the five bucks a month for a TotalFark.com subscription, which gives you complete access to every single submission the site gets, roughly 2000 links a day. If you spent a minute per link, you'd actually need nine extra hours each day to get through it all.
4. The Internet Movie Database (IMDB)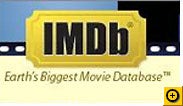 It all starts with an innocuous question. Say: "What was that movie that the new guy playing James Bond was in?" But once you've rediscovered Layer Cake, you're clicking through to costar Sienna Miller, and remembering that she's Jude Law's ex and learning about his upcoming films for the next two years, and who he's starring with...And so it goes. At IMDB, it's all too easy to get lost in this "Six Degrees of Kevin Bacon" research. When you burn out on movies, head over to The All Music Guide, which offers similar data for all things audio.
5. Flickr.com
Sure, you can waste a good amount of time flipping through your own old pictures and those of your friends on this photo-sharing site, but it's Flickr's public photos that can really eat up the afternoon. Start by searching for oddball keywords ("gibbon," "latex," "lohan"), or just bookmark the most recent updates page to get an all new set of thumbnails with each refresh. Writing amusing captions for random Flickr photos is also a popular blogger pastime.See our write-up on the "New, Improved Web" for more information on emerging collaboration and community sites.
6. Reddit.com
Aggregated news arrives with a simple premise: Users submit worthwhile news stories, and the site as a whole votes on whether the story should be promoted to the home page, where it will be seen by millions. The exact mechanism varies from site to site, but top destinations like Digg, del.icio.us, Netscape, Slashdot.org and Reddit all push an exhaustive amount of news every day. For a serious fix, skip the home page and check out the "new" or "upcoming stories." See our "Web News Wranglers" story for a closer look at Digg vs. Reddit.
7. Microsoft Virtual Earth 3D Beta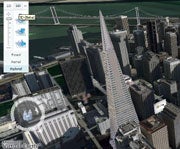 Microsoft recently added some pretty impressive 3D capabilities to its existing Live Search Maps service: You're now able to bring up a virtual globe view, akin to Google's Virtual Earth application, and idle away the time zooming about the world.
At the time of this writing, the service also included amazing 3D models of 15 U.S. cities including San Francisco, San Jose, Seattle, Boston, Philadelphia, Los Angeles, Las Vegas, Detroit, Phoenix, Houston, Baltimore, Atlanta, Denver, Dallas, and Fort Worth. Unlike Google Earth, the Virtual Earth 3D Beta can operate within your Web browser, though it does require a 5MB plug-in, Windows XP SP2, and Internet Explorer 6 or 7.
Microsoft is also showcasing other mapping ideas. For instance, a Virtual Earth technology preview lets you drag a car around the streets of San Francisco or Seattle and see a street-level photographic view. There's also the remarkable Microsoft Photosynth Tech Preview, which aims to take different people's photos of the same place or object and reconstruct them in three-dimensional space.
8. Classic '80s Arcade Games
If you have the kind of job where you can get away with playing Pac-Man without raising eyebrows, well, more power to you. You'll definitely want to take a spin at TripletsAndUs, Miniclip, and UltimateArcade, which recreate '80s classics in Java and Flash, and offer copious arcade interpretations of their own as well. Of course, these sites are just the beginning of free online gaming. If you can't find a new Web-based game to play every day of the week, you aren't spending enough time at our number 3 and 6 picks.
9. RuneScape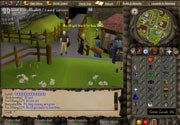 At press time, Runescape had been in the Lycos 50 for 19 weeks, outranking Paris Hilton, Britney Spears, and even Christmas. Launched in 2001, RuneScape is inarguably the Web's most popular browser-based MMORPG (Massive Multiplayer Online Role-Playing Game). It features nearly 10 million members, most of whom play the game in its free incarnation. Gameplay is familiar: Point and click to run around, kill stuff, collect gold, and complete quests. Learning the game is easy. Mastering it can take months...which is precisely why it's on the list. For a more sarcastic, low-tech take on the online RPG, check out Kingdom of Loathing.
10. Rotten Tomatoes
Of all the movie review roundup sites, Rotten Tomatoes has the largest variety, often featuring hundreds of links to reviews for any film. Every movie also gets a discussion board (they're frequently packed), plus stills, trailers, and box office info. A recent update to the site even rolled out Rotten Tomatoes-hosted blogs to anyone who wants one. A visit to Rotten Tomatoes can eat up an entire afternoon or more. If you're passionate about movies, and your information needs go beyond what can be found in the credits, see our number 4 pick.
11. Moola.com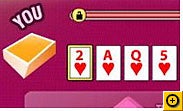 Yes, it's another gaming site, but this one has a twist: Users can win up to $10.7 million in real money by playing games here. Moola gives you a penny when you sign up. You then put that penny on the line against other Moola users in games of semi-skill/semi-chance (like a modified version of Rock Paper Scissors, each of which takes a few minutes to complete). The winner takes the cash and moves up the ladder. The loser gets another free penny and starts over. Win 30 times in a row and cash out for millions, though that may actually be impossible: My personal high mark is $1.28, though some players report taking home thousands to date. Bad news: It's currently invitation only, and you have to know someone who's already a member in order to get on the site. Oh, and you have to watch a short video commercial before each game, but that's a small price to pay for a free penny.
12. AOL In2TV
Why read about TV shows online when you can actually watch them? From Welcome Back, Kotter to Chico and the Man, In2TV has more awful television from the '70s to the present collected in one place than should be allowed by law. Just about the only thing that competes is ABC, which offers the most recent complete episodes of seven shows from its current prime-time lineup, including Lost, Desperate Housewives, and Grey's Anatomy. Beware: The AOL-provided service is terribly buggy and works only in the United States. (Sorry, Uzbekistan!)
13. HOT or NOT
Remember this rate-how-hot-my-picture-is phenomenon that actually inspired a TV show? Well, hotornot.com is still around and, judging by the continued influx of pictures and the frequency with which users check their ratings, it's still extremely busy. (In fact, the site now contains more than 25 million user-submitted photos.) But what makes hotornot such an apt time-waster is that you can get virtually endless content delivered quickly with a single click. It may not be very worthwhile, but you have to give it points for sheer quantity and ease of navigation. Copycat sites are legion, from GothOrNot to PetsInClothes.
14. POGO.COM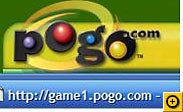 The king of mini browser games, Pogo's collection of card, parlor, puzzle, and casino-style diversions is a destination for hundreds of thousands of regular players--many of whom spend hours on end winning game tokens, graphical badges, and cash payouts of up to $5000. Real money is rare, though: Most users are happy to play dominoes, backgammon, cribbage, or dozens of other games, alone or against live opponents, just for kicks. Many games are free. Club Pogo members pay $40 a year for access to everything (over 100 titles), ad-free.
15. What Would Tyler Durden Do?

When all else fails, there is always celebrity gossip. Paris, Lindsay, Britney, and the whole gaggle of train-wrecks-that-just-won't-quit make for easy pickings on sites like Defamer, The Superficial, and IDontLikeYouInThatWay. All of the sites tend to carry nearly the same stories every day, but WWTDD (adopting Fight Club's imaginary antihero persona as blogger) has the cruelest write-ups and the biggest pictures. Meow.